Skiing and cities don't usually habit a mutual space in peoples' minds, but Finland actually has more urban ski resorts than you might think.
Urban Finnish ski resorts offer easy access and punch well above their weight, especially for families and park riders.
While Finland's largest ski centres are located in Lapland, practically every city offers possibilities for downhill and cross-country skiing.
Municipalities maintain cross-country tracks around the country, but don't spend their budget on manufacturing snow for an early start to the season, unlike ski resorts.
Helsinki, the nation's capital, boasts nearly a dozen ski resorts in its vicinity. Vihti is one of the biggest, Peuramaa is popular for families and Swinghill possibly the most picturesque.
Park riders tend to favour Serena or the legendary Talma ski resort, where several careers in professional snowboarding have started.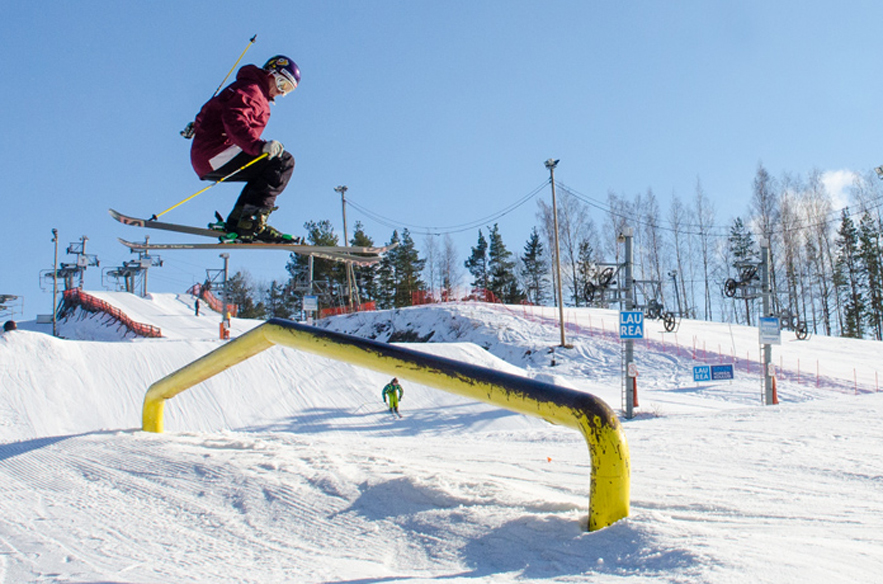 If you're travelling with small children, you'll be happy to know they are always welcome, taken into consideration and even ski for free at some resorts!
If your travels are headed north but you don't want to stay at a ski centre, Rovaniemi's Ounasvaara ski resort lets you explore winter sports right in the city! There is nothing diminutive about it either: one hundred kilometres of cross-country tracks, five lifts and ten slopes – the longest a whopping 600 metres long.
Share this article
Facebook
Twitter
Whatsapp