In Finland the ski season 2020–2021 has had a speedy start. Covid measures, like social distancing rules, are being followed carefully. Skiing in the Finnish winter wonderland is safe, and fun like always!
2020–2021 skiing season started early on October 2nd, with both Levi and Ruka opening for action in tandem. Both resorts had stored up snow on the slopes from the previous winter using different insulating materials.
Use of stored snow keeps summers short in Finland as ski resorts can use it to open slopes well before winter arrives. In the spring in Lapland downhill season can go on till May, and the most eager skiers seek snow from outback Lapland well into summer.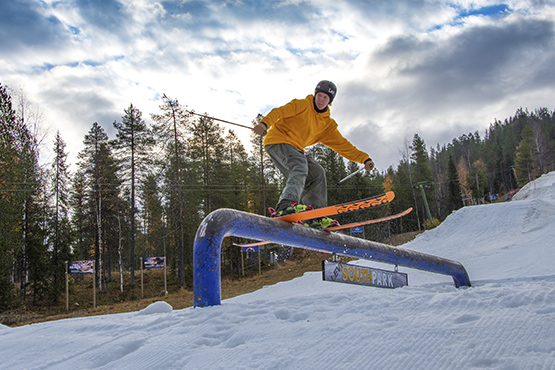 Strict Covid guidance
Covid doesn't prevent winter activities in Finland, at least as long as safety rules are being respected, skiers act responsibly, and account for others. Together with health officials, Finnish Ski Area Association has conducted an extensive risk analysis and given guidance to all resorts.
Rules and recommendations are simple, yet extremely important; Only come to the slopes healthy, follow social distancing both indoors and outdoors, and wear face covering when required. It is important to follow all rules and recommendation set by the Finnish institute of welfare and health as well as any instructions given by ski resorts.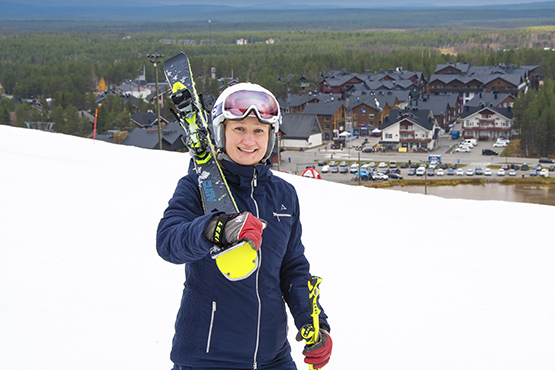 Finnish Ski Area Association regularly updates rules and recommendations by following the Finnish welfare and health institute's guidance, and all this information can be found in English at Ski.fi. The government's latest updates and all information regarding Covid-19 pandemic can be found at thl.fi/en/web/thlfi-en.
Any rules, guidance, or recommendations are useless unless they are being followed and respected. Any and all individuals heading to the slopes must take responsibility and look after one another. Known Finnish skiers have reminded it's everyone's responsibility to follow rules:
"We must see to and respect all Covid- guidance, also at ski resorts", reminds Tanja Poutiainen-Rinne, Olympic medallist and Finland's most successful female downhill skier.
Snowboarder Enni Rukajärvi keeps it simple and smart:
"Treat each other with kindness and compassion".
Winter goes on until summer
Beginning on 2021 has been wintery in all of Finland, with snow covering the streets of Helsinki and other coastal cities.
Ski season will continue well into the spring in southern Finland, in Lapland winter is likely to stay for longer. In all probability the slopes in northern Finland are still open when summer activities like sailing, cycling and golf are in full action in the south.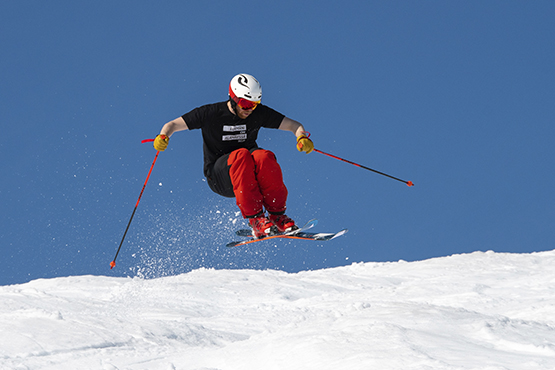 Downhill season 2020–2021 is unique in many ways, unfortunately due to Covid only Finns will be able to enjoy the magnificent Finnish nature and weather this winter. We urge everyone to take responsibility of their actions and continue to treat each other with kindness and compassion while tackling the pandemic together. We miss our international friends from close and far, and wish to see you all here in beautiful Finland soon!
Share this article
Facebook
Twitter
Whatsapp